Ambler Service Menu
services for men, women and kids
Haircuts
Children (12 and under)   $25 – $30
Children (12 and under) with blow dry   $35 – $45
Color
Single Process Color   $67-70 – Permanent, semi-permanent or demi-permanent color applied to the hair to create a new base color, cover grey or enhance ones natural color.
Glaze   $40
Men's Color   $35-$40
Color Enhancing Treatments
Olaplex   $18-$28 – A treatment designed to prevent damage during a color service, repair damaged hair, strengthen existing hair and add incredible shine.
Pre-Art Clarifying and Repairing Treatment   $28 – Redken Pre Art Clarifying Treatment is for all hair types. Pre Art Treatment is an intense clarifying treatment that effectively removes copper, iron minerals and styling product residue which can interfere with chemical services. It helps equalize the surface properties of the hair and fruit acids help strengthen the cuticle and add shine. Perfect for swimmers or those with hard water in their homes!
Highlights
Dimensional Highlight  $70 – $80 – Typically 6-10 foils that are strategically placed in the hair to enhance one's color by adding light or dark tones that are great for a subtle look.
Partial Highlight   $93 – $152 – This service adds depth and definition to part of the client's head, without highlighting the entire head. Partial highlights are great for enhancing your natural hair color with lightening or darkening. Partial highlights are versatile as they can make big impact or a subtle enhancement.
Full Highlight   $110 – $169 – This service is when the entire head is highlighted and often used for heavy highlighted blondes.
Balayage   $115 – $176 – A process of hand painting color onto the hair to create a natural-looking, sun kissed look.
Blow Dry & Style
Blow Dry   $32 – $45
with Color $28 – $45
with Flat Iron $53 – $70
with Curl $53 – $70
Formal Updo/Half Updo   $80
Formal Braiding Only-Adults   $25
Formal Braiding Only-Children 12 & Under   $20

Formal Blow Dry   $32-$45
Formal Blow Dry with Curl   $53-70
Formal Blow Dry with Flat Iron   $53-$70
Formal Flat Iron only   $52
Hair Smoothing Services
***Air quality is top priority at Gravity. Therefore, we have taken measures to reduce fumes and other unpleasant odors with filtration systems by Aerovex***
Brazilian Blowout Treatment   $335 – This treatment is used to make wavy, unruly hair less frizzy, smoother and  shinier. This treatment is rinsed out in the salon, hair can be shampooed the next day. Results last up to 3 months.
"Bro"zilian Blow Out $90 and up – This treatment is the same as a Brazilian Blowout but customized for our male clientele looking for more manageable hair. Length of hair and frequency of haircuts determine how long this treatment will last.
Keratin Complex Treatment   $290 – This treatment is used to make wavy, unruly hair less frizzy, smoother and  shinier. Clients must wait 72 hours to wash their hair after this service is performed.  Results last up to 3 months.
Express Kertain Complex Treatment $125 – Similar results as Keratin Complex Treatment but lasts 4-6 weeks. Hair may be washed 8 hours after the treatment is performed.
** A deposit is required upon scheduling of any Brazilian Blowout or Keratin Service. This deposit will be refunded in full if proper notice of 24 business hours is given in the event of an appointment cancellation.
Permanent Wave & Straightening Services
Permanent Wave  $110 and up – A chemical treatment that gives hair long lasting waves or curls. This is a great treatment for adding body and volume to your blow out as well.
*Specialty perms are priced upon consultation with one of our perm specialists
Rusk Keratin AntiCurl System   $110 – A chemical treatment used to straighten naturally curly hair. With 3 versatile styling results that are safe for all types of hair and color treated hair; the AntiCurl system also builds shine and strength into the hair.  Unlike Japanese straightening and relaxers, the Rusk Anticurl Sytem will leave just enough curl  in your hair to allow body and bend to your blow out. The shine is amazing! To maintain this consistent appearance it should be performed on the regrowth about every 8-10 weeks.
Extensions
Priced upon consultation with one of our Babe certified stylist.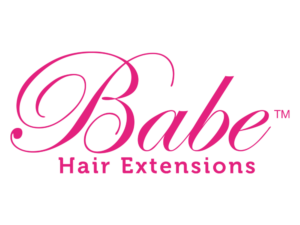 Waxing
Chin   $18
Ellebana Lash Lifting Services
Elleebana LashLifting is a semi-permanent treatment that gives your natural lashes the illusion of perfectly curled lashes with added definition. **Lash Services are performed at our Plymouth Meeting location only
Lash Lifting, Lash & Eyebrow Tinting $125
Lash Lifting & Tinting $115
Lash Lifting $95
Eyebrow Tinting $15
Lash Tinting $20
Lash & Eyebrow Tinting $32